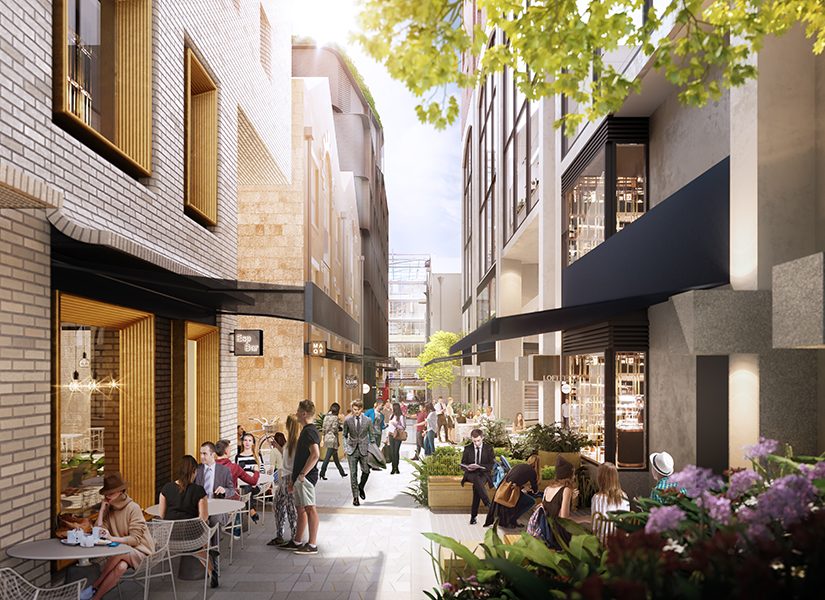 In Sydney's central business district, the supply of luxury apartments can't keep up with demand, especially when harbour views are on offer. Late last year, all 104 apartments in the 20-storey Opera Residences at Circular Quay were snapped up on the launch day. Though the appetite for great heights in the heart of Sydney remains unquenched, something entirely different is expected to pique the interest of buyers. Loftus lane is a new project offering a style of property rarely seen in the inner city: boutique apartment living in low-rise buildings, just 200 metres from Circular Quay.
This except of an article by Elicia Murray originally published on the domain website explains in more details:
The development, comprising 106 apartments in three mixed-use buildings, is part of the new Quay Quarter Sydney precinct from developer AMP Capital. Due for completion by early 2021, the 11,000-square-metre precinct will be home to the $1 billion Quay Quarter tower, a dramatically rebuilt 49-storey commercial building at 50 Bridge Street designed by Danish firm 3XN.
Loftus Lane, bordered by Loftus Street on one side and Young Street on the other, is intended to bring more of a village-like feel to the inner-city blocks. Two of the apartment buildings are 13 storeys; the other just nine storeys. None has more than 50 units. The boutique nature of the new homes in one of Sydney's most recognisable locations is unprecedented.
About one-third of the apartments will have harbour views. Others overlook Macquarie Place Park, the Royal Botanic Garden and Jessie Street Gardens. A network of laneways will be transformed to deliver a buzzy street-level experience that wouldn't seem out of place in Melbourne.